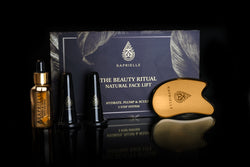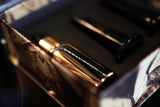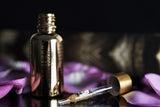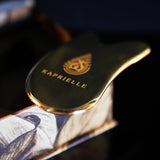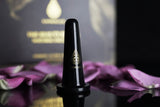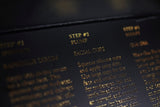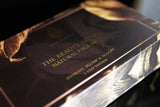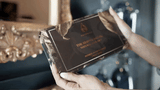 Kaprielle
THE BEAUTY RITUAL NATURAL FACE LIFT
Firms & Tightens

Lightens Dark Spots

Reduces & Prevents Wrinkles

Gives Skin A Youthful Glow

Moisturizes, Soothes & Softens
Benefits:
Natural face lifting effect 

Plumps, lifts and smoothes wrinkles

Promote circulation and stimulate collagen production

Relieves facial muscle tension and increases lymphatic drainage to restore skin naturally

Sculpts and tones the face, especially jaw line and cheek bones
The Beauty Ritual is a daily skincare routine which creates a natural face lifting effect using 3 simple steps to hydrate, plump & sculpt.


Step 1 is to hydrate your skin with Kaprielle's organic skin loving serum infused with essential oils and pure 24k gold which tightens skin and reduces fine lines and wrinkles, leaving you with beautiful skin that glows.


In the second step, use your Kaprielle facial cups by moving in an upward and outward motion. Facial cupping is the ancient practice of cupping which uses suction cups directly on skin to promote circulation, stimulate collagen production, and Improve blood flow to the skin. Cupping also plumps, lifts , and smoothes wrinkles.


The final step is the Golden Gua Sha which is a massage technique designed to relieve tension in the muscles of the face, and encourage lymphatic drainage as well as rejuvenate and restore skin naturally. Often referred to as a natural alternative to botox - it sculpts and tones the face especially in the cheek and jaw area for beautifully defined cheek and jaw bones, improving the appearance of your skin and face.
Earth's Richest Botanicals - all organic, vegan, non-toxic. 
Roses & Gold Serum:
24K Gold Flakes: Combats skin aging, tightens skin, brightens dark spots & increases skin elasticity
Moroccan Rose Essential Oil: Calms redness & irritation, reduces blemishes & acne scars
Geranium Essential Oil: Reduces wrinkles, anti-bacterial, anti-inflammatory, anti-aging
Rosehip Seed Oil: Boosts collagen formation, protects against sun damage, hydrates & reduces hyperpigmentation
Vitamin E Oil: Repairs damaged skin, diminishes scars & protects by keeping skins protective barrier in tact
Jojoba Oil: Soothes skin, moisturizes, eases eczema & rosacea
Facial & Eye Cups:
Promotes circulation, stimulates collagen production, improves blood flow, plumps, lifts , and smoothes wrinkles
Gua Sha:
Natural alternative to botox, relieves facial muscle tension, encourages lymphatic drainage, sculpts & tones jaw line, cheek bones, and face
Hydrate with Kaprielle Serum: Apply this divines serum on a clean face. This glorious system hydrates, moisturizes and delivers anti-aging essential oils, 24K gold and organic botanicals feeding your skin with vital loving nutrients.

Plump with Facial Cups: Squeeze silicone cups and apply onto skin. Use large cups for the face and smaller cups for under eyes, lips, and smile lines. Slide cups in an upward and outward motion for beautifully plump and lifted skin. 

Sculpt with Gua Sha: Place Gua Sha in refrigerator 15 minutes before use. Once step 2 is complete, massage the cool Gua Sha onto face at a 45 degree angle in an outward motion for a sculpting and cooling effect.